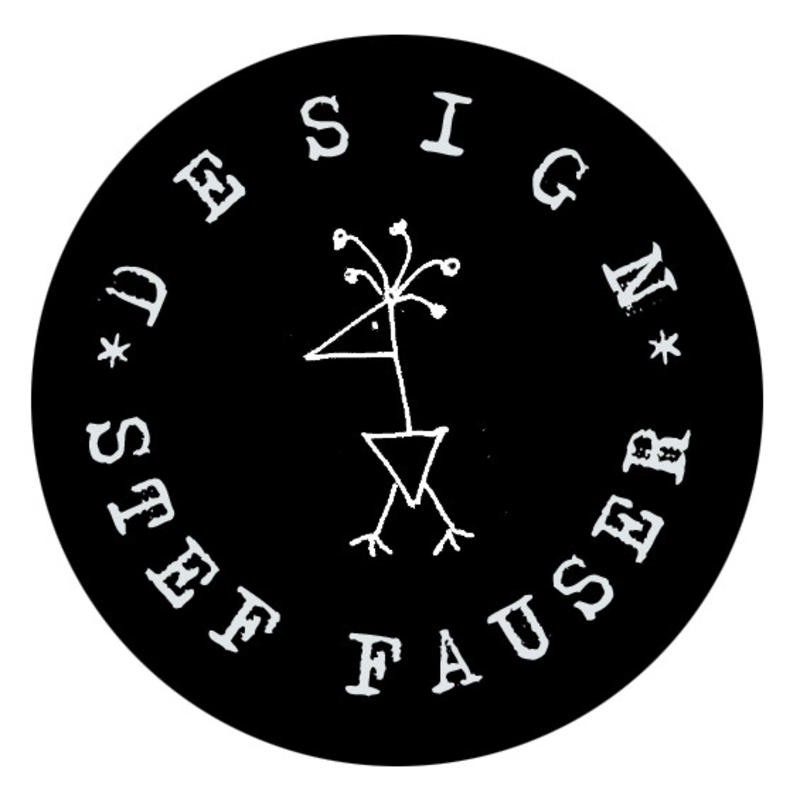 Stef Fauser Design
Stef Fauser Design was established in 2008 by Stefanie Fauser and Dietmar Goetz in Berlin, Germany.
The story began with the little coin purse "Geldinger" which Stef designed for her friend Dietmar – a keen bicycle addict. The tube was the one he used at the Berlin bicycle race Velothon in summer 2008. The coin purse perfectly fitted into the little pocket of the bicycle shirt. It didn't take long when his mates from the bicycle team also wanted their "own" driven tube item. Bit by bit Stef developed new designs. 
The idea behind the concept was to develop sustainable designs in times of a prosperous and disposal society, growing consumption and growing rubbish dumps. To attribute a used and apparently useless item a new meaning – a new value. Nowadays the inner tubes are thrown away instead of being repaired. So we asked local bicycle shops to collect the tubes for us instead of throwing them away. It was  a win-win situation since the shop-keepers didn't have to pay for dumping them and we had our raw material for free.Like the very first used tube of Dietmar's bicycle each single tube has it's own story: one might have been driven on a race, the other on a trip right over the Alps to Italy or on the way to get rolls for breakfast - unique tubes for unique people. 

From the very beginning Stef Fauser Design have been working together with both mentally and physically handicapped people. They cooperate with different workshops locally in Berlin.

Their accessories are handcrafted from recycled bicycle inner tubes and wool felt or leather. The materials used are heavy duty, resistent and eco-friendly. The wool felt is made in Southern Germany. All of their one-off pieces are locally made in Berlin and each goes with a unique serial number.
Stef Fauser Design is a perfect fusion of unusual sense of style and functionality. It is focused on creating innovative designs that appeal to individuals with a broad range of interests and lifestyles. Not for mainstreamers!
Lees meer
Lees minder
Sale
Towninger Schoudertas bruin
Tas gemaakt van gerecycleerde fietsbanden - maat: 27 x 24 x 10 cm
Sale
Towninger Schoudertas zwart
Tas gemaakt van gerecycleerde fietsbanden - maat: 27 x 24 x 10 cm
Sale
Bagginger Schoudertas bruin
Handige tas van Stef Fauser Design, een hip merk uit Berlijn dat gebruikt maakt van gerecycleerde fietsbanden